Recent Events
Annual Churchill Society events include lectures, movie night, Wine Wit and Wisdom, and celebrating Churchill's Birthday with a dinner and lecture. Members and their guests are invited to attend all CSNO events.
January 19th, 2020
Radio interview with Emma Soames, Churchill's granddaughter
Listen here at IHeartRadio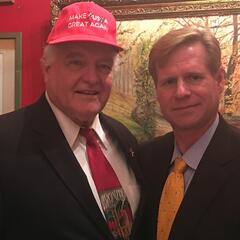 The Founders Show
December 3rd, 2019
Dr. Gordon H. "Nick" Mueller, the Founding President and CEO Emeritus of The National WWII Museum was our featured speaker at our annual Birthday dinner on December 3rd which was held at the New Orleans Country Club. He presented his book Everything We Have: D-Day 6.6.44.
In March of 2019, an interview was held at the WWII Museum with Dr. Mueller for the official launch of "Everything We Have," which tells the American story of the Normandy landings through personal accounts, images, and artifacts from the collections of The National WWII Museum.
Offering rare insight into the experiences of the soldiers, airmen, and sailors who overwhelmed Hitler's forces on D-Day, Dr. Mueller's book tells the personal stories of the people involved in Operation Overlord in their own words, some for the first time.
October 23rd, 2019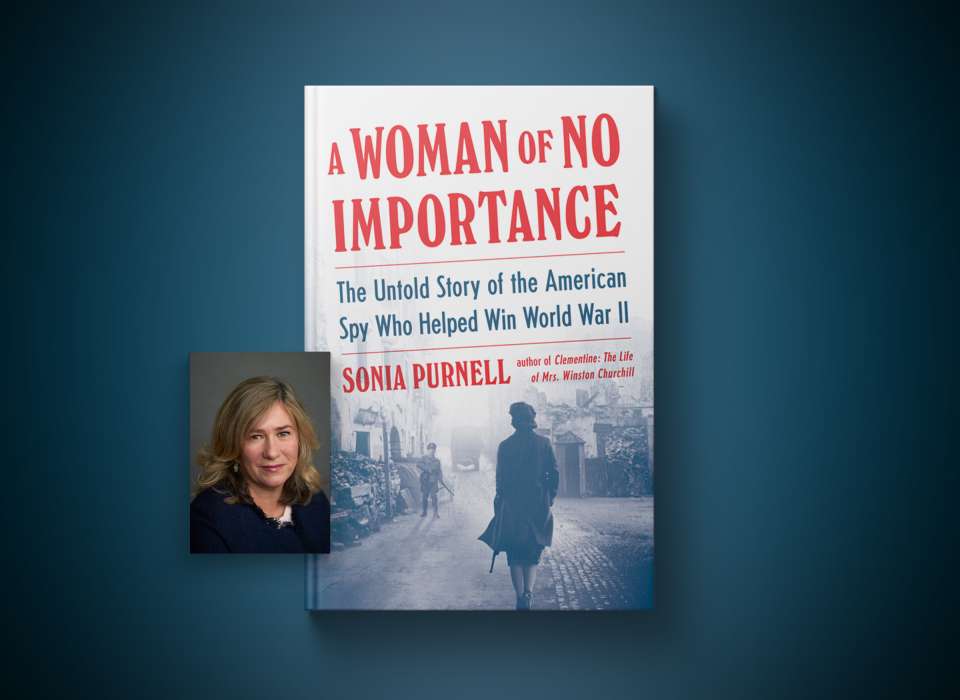 Sonia Purnell , the featured speaker at the third Orlin Russell Corey Lecture, presented her book, A Woman of No Importance: The Untold Story of the American Spy Who Helped Win WWII [can this be in italics or underlined?], to a packed house in the Louisiana Pavillion at the National WWII Museum. The story of Virginia Hall, an American woman who had an amputation of one of her legs at a young age, was riveting as presented by Ms. Purnell. Virginia Hall, aka Diane, Germaine, was the first British SOE agent in her beloved France to organize the French Resistance into what became an effective fighting force as the Allies invaded the France beginning on D-Day, June 6, 1944.
Ms. Purnell's presentation was fascinating, riveting and poignant. A standing ovation revealed the audience's appreciation of her talk.
The 2019 edition of Wine Wit and Wisdom took place on Thursday, May 16, at 6330 St. Charles Avenue.  Churchill Society members were joined by other Churchill enthusiasts at that location which resulted in a standing-room only crowd.  In addition to the usual interesting and entertaining quotes and stories from about a dozen members, and the wine and hors d'oeuvres, we enjoyed a revival performance of the "Interview With Churchill", starring Herschel Abbott and Ted Martin.  And the winner of the 2018-19 High-School Essay Contest, Rachel Leith, read her prize-winning essay to the audience entitled "Drifting steadily against our will: the dangers of appeasement".
---
EVENTS OF YEARS PAST
December 1, 2018
In 2018, the Annual Dinner of the Society took place on December 1, at the World War II Museum.  Society members met for an hour by ourselves, and then joined those who were attending a seminar at the Museum, so that we could all hear a speech by Andrew Roberts, author of the recently published biography, Churchill, Walking with Destiny.  Here is Mr. Roberts' lecture:"

Note: lecture begins at minute 8:13.
September 26, 2018
Movie Night:
Our annual summer movie night took place this year in Bobet Hall at Loyola University. We screened the recent prize-winning film about Churchill's trials in May of 1940, Darkest Hour. In addition to the movie, those in attendance enjoyed sandwiches and drinks, and were treated to a reading by Baton Rouge student Alyssa Macaluso of her essay, "Operation Dynamo: An Unparalleled, Energizing Success", which won first prize in the Society's 2017-18 Essay Contest."
May 31, 2018
Orlin Corey Lecture: At the National WWII Museum
Craig Lee Symonds, Author/ Speaker

April 25, 2018
Wine, Wit & Wisdom: At the home of Ms. Patricia Strachan
Spring:
May 12, 2017 – CSNO hosted our annual Wine, Wit, and Wisdom, during which members enjoyed refreshments, then took turns speaking about Churchill, often in relation to current events.  Our Essay Contest winner for 2017 received her award and read the winning essay.
Summer:
August 22, 2017,  Pol Roger Night:
Members and their guests gathered at Hoppers Wine  to enjoy Churchill's favorite champagne, Pol Roger.  Board Member Walter Wolf spoke about the unusual relationship between Churchill and the Pol Roger label.  It is estimated that Churchill may have consumed a box car worth of Pol Roger in his lifetime.
Fall:
The Birthday Dinner,  a formal reception and dinner, was held on November 30 at the National WWII Museum.  After hearing songs from Gilbert and Sullivan presented by Loyola University students, professor and author Hal Klepak, spoke about his new book, Churchill Comes of Age, Cuba, 1895.   We think that the Great Man would have felt very much at home on this grand occasion.
Year Round:
Lectures are held as the opportunity arises.